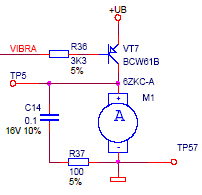 The motor can be replaced with a (very) small, low voltage relay (perhaps the Panasonic TQ2SA-1.5V?)
See also:
---
---
©2019 These pages are served without commercial sponsorship. (No popup ads, etc...).Bandwidth abuse increases hosting cost forcing sponsorship or shutdown. This server aggressively defends against automated copying for any reason including offline viewing, duplication, etc... Please respect this requirement and DO NOT RIP THIS SITE. Questions?
<A HREF="http://techref.massmind.org/techref/cybiko/motor.htm"> Cybiko Motor</A>
---
Did you find what you needed?
---
| | |
| --- | --- |
| | Welcome to techref.massmind.org! |
.